STEGNA - Mierzeja Wiślana

Ośrodek Wypoczynkowo Rekreacyjny
Leśnik Bungalow - Domki Letniskowe
82-133 Stegna ul. Wczasowa 10
tel: 55/ 247 85 34,
kom. 601 89 89 46,
600 23 22 45,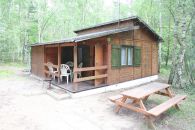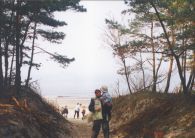 Our Recreational Center, Lesnik Bungalow, is a summer house community in the Mierzeja Wilslana Park.

Our community has environment-friendly houses with functional layouts and is located in the pine-oak forest, only 500 meters from the Baltic Sea and approximately 700 meters from the fisherman village Stegna.

All of our houses have decks, totally equipped kitchens, a bathroom, one or two bedrooms(with two or three beds each), and a living room with a color TV and additional sleeping options.

During the summer our recreational center is the base for all kind of trips in the beautiful park trails and sandy beaches. It gives you an opportunity to relax and stay active. We would like to invite you to spend your holidays and vacations in our summer houses.
Have a Great Time - The Management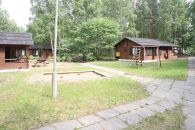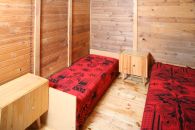 ---
NUMER KONTA:
ELMIX SPRINT sc
82-300 ELBLĄG A.KRAJOWEJ 7-8

PeKaO SA 49 1240 22 65 1111 0000 3237 1523
---